2 In 1: Hidden Desires & Weekend Swap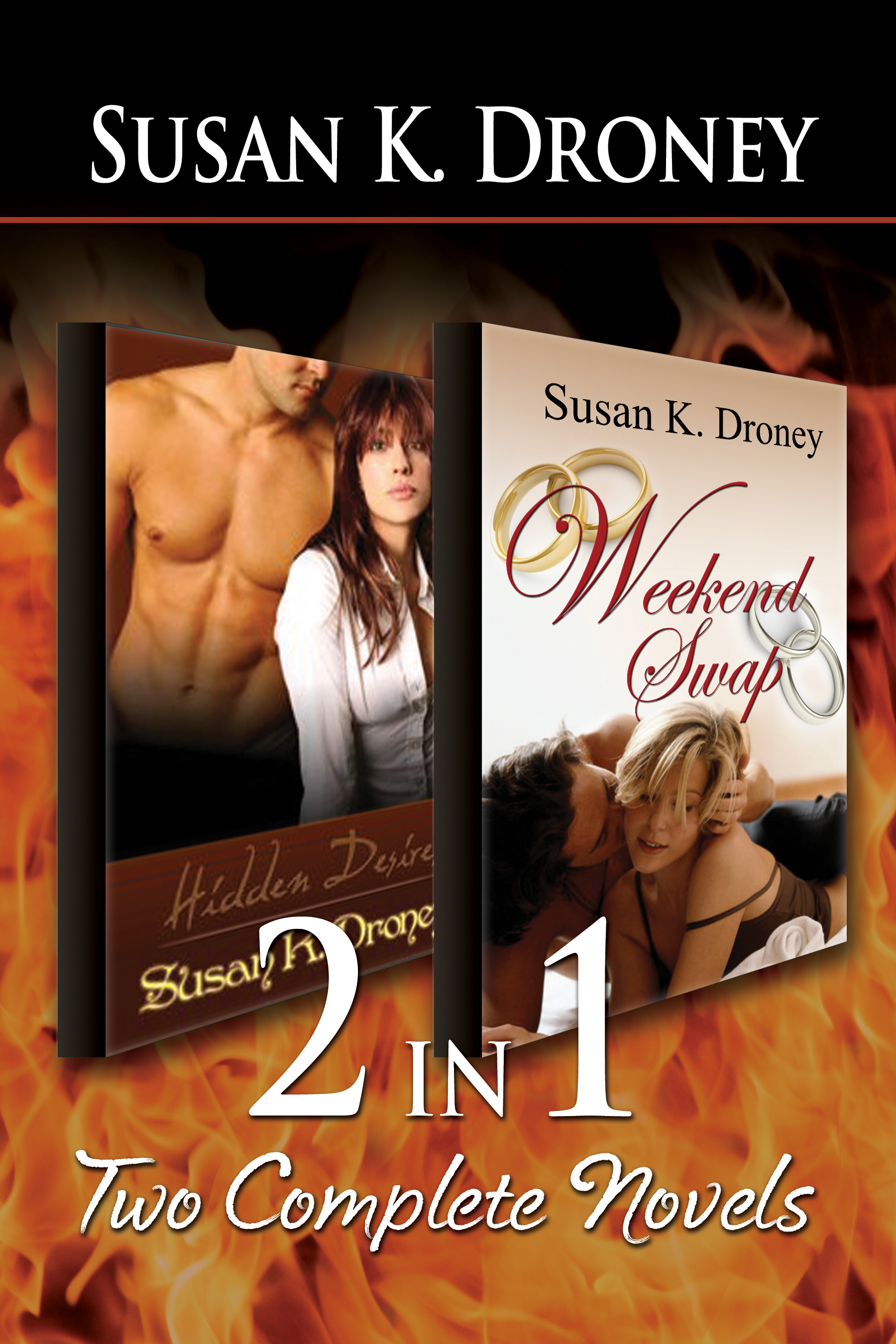 Published by Torrid Books
EBook Formats
Hidden Desires Contemporary/Sensual Romance
When Sage Ralston takes a job at Boylston Electronics, she soon finds out that her job is more than she bargained for. Under the guise of assistant to the company's owner Charles Boylston, she has actually been hired to spy on her fellow employees. As Sage tries to determine who is sabotaging the company, all evidence points to Connor Michaels who works in the research lab. After getting to know Connor, Sage has her doubts that Connor is the person leaking information about the company and joins forces with the woman to find out who the real culprit is.
Weekend Swap Contemporary/Erotica
Tyler Thornton convinces her strait-laced best friend Kay Reagan to swap husbands to add some excitement to their sex lives, or in Kay's case, to show her what she's been missing. What Tyler doesn't know is the deep dark fantasy that Kay has been harboring for years.
Purchase From:
Torrid Books
Simon and Schuster
Amazon
Barnes & Noble
Google Play
Kobo
BAM
Excerpt Hidden Desires
His jaw twitched. He couldn't help himself. Innocent, naive women challenged him, now more than ever since he'd lost the love of his life. Sage Ralston would be a challenge, and it had been too long since he'd had just such a confrontation. She'd led a sheltered life, had few friends, and a strict upbringing--all the ingredients to mold her into the woman who'd be perfect for him. He'd show her a world she'd never known, and once she entered his world, she'd be eager to stay.
She was a beauty. Her slim body, slightly rounded breasts, small hips and those clear green eyes, as she innocently looked at him, made him grow hard. He imagined running his hands through that beautiful auburn hair as he laid her on the bed and mounted her. It would be soon...very soon. She would make him forget all about the other woman...at least for a while.
Excerpt Weekend Swap
She shook her head. "No. I've got some ideas."
Kay propped her elbows on the table. "Can I ask you a personal question?"
Tyler laughed. "Since when have you needed my permission to ask? Ever since I've known you, you've just plowed right in."
Kay slowly let her breath out. "Are you attracted to Ed? Is that why--"
"Of course not! I mean he's good looking, but I definitely wouldn't want or expect anything more from him than a good fuck while you're getting fucked by Will."
Kay's face turned a deep shade of red. "Well, that's putting it bluntly."
"You asked. Come on, Kay, face it--that's all it would be. You might even enjoy yourself."