Hearts On Fire - Torrid Classic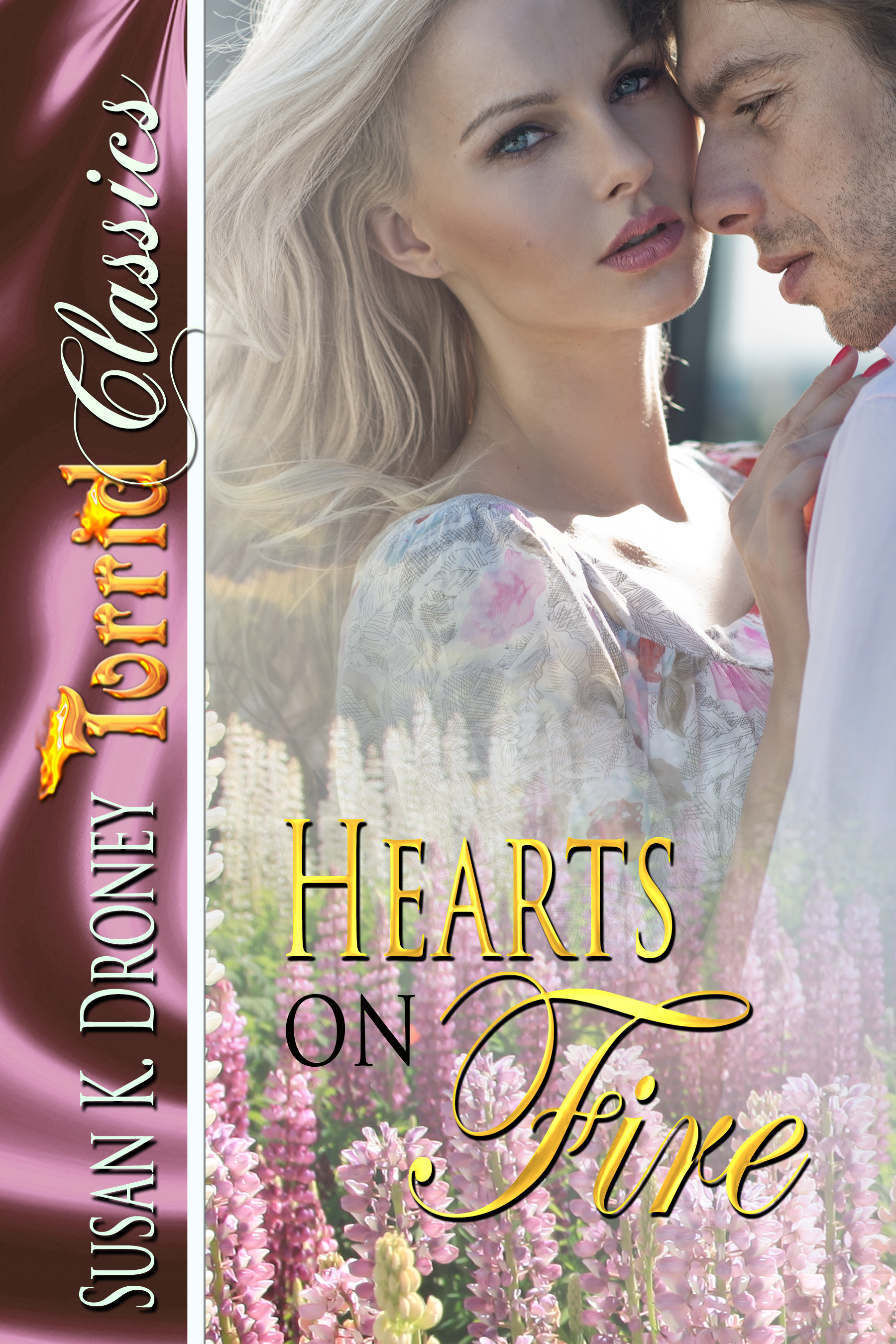 Genre: Torrid Romance Contemporary
EBook Formats ISBN: 978-1-59374-449-6
Trade Paperback ISBN: 978-1-59374-450-2
When Brianna Jackson pays a long overdue visit to her Aunt Emily to heal from her broken engagement, the last thing she expects is to fall in love with her Aunt's new sexy gardener Chandler Russell. As the passion heats up between Brianna and Chandler, her Aunt fears Brianna's reaction if she finds out about Chandler and her beloved 'adopted' Aunt Jo's past steamy love affair.
Purchase From:
Torrid Books
Simon and Schuster
Amazon
Barnes & Noble
Google Play
Kobo
BAM
"Well, I for one can think of many more pleasurable pursuits," Josephine interjected. "Such as physical pursuits."
Annabel chuckled. "You're wicked, Jo. I swear you have a one track mind."
"It keeps me happy and satisfied." She pointed a slender finger in Emily's direction. "It might do you good to have an old-fashioned roll in the hay."
Annabel almost choked on her sandwich. Emily's face reddened.
"Maybe you should practice what you write, or are you holding out on us?" she continued.
Emily slowly shook her head back and forth. "Maybe my satisfaction comes from writing from my past experiences," she answered with a laugh. "You've heard the expression that a writer should write what she knows."
Josephine cocked an eye. "I read your last book. There are some steamy love scenes in there. More than usual."
"I hope you enjoyed the book. There was also a story in there," she teased.