Twisted Lives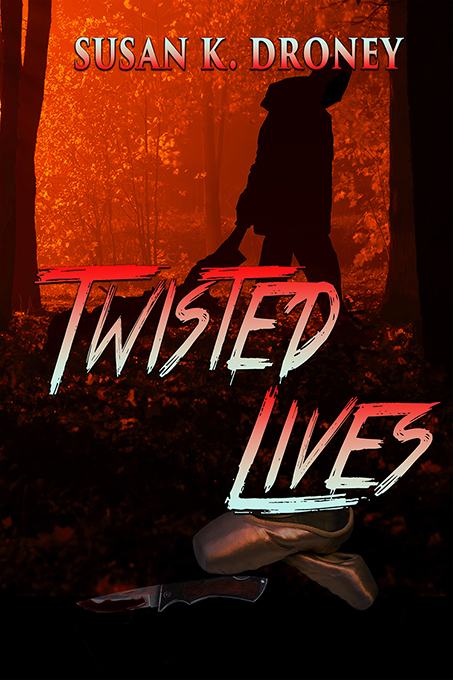 Published by World Castle Publishing
Second Edition
Genre: Mystery/Suspense
Paperback ISBN: 9781629898285
Ebook ISBN: 9781629898292
Release Date: 11/27/17
Cover: Karen Fuller
When a series of murders hits too close to home, Detective Daniel Trevors' life is ripped apart forcing him to question everyone and everything he's ever believed in.
Detectives Daniel Trevors and his partner, Ben Wilson, are hot on the trail of a murderer who appears to kill just for the fun of it, but they soon realize that the case is more complicated than they thought.
Purchase Ebook From:
Amazon
Barnes & Noble
Smashwords
Purchase Trade Paperback From:
Daniel quickly got to his feet. "Stay here for a minute. I'll be right back." He hurried to Lt. Jackson's office. Ben was coming around the corner.
"Slow down, Daniel. What's up?" Ben asked.
"I've got to talk to the lieutenant. The same man who we suspect of being our serial killer employs Randy Kane. He could be the next victim." He rapped on the door, and then opened it without waiting for consent. Ben followed him inside.
Lieutenant Jackson sat behind a large desk and looked up as they entered.
"We need protection for Randy Kane. He works for this guy," Daniel explained, stabbing a finger at the composite sitting on top of a stack of files on the cluttered desk. "The same man we believe is responsible for his brother's death."
Lt. Jackson leaned back in his chair and pulled at his chin. "I agree, but we need to locate him first."
"What do you mean?" Daniel asked.
The older man's eyes narrowed. "Bill Kane just called and said he and his wife still haven't seen or heard from Randy."
"Maybe he found out about his brother and took off to be alone," Ben offered.
"No, I don't buy it. I think he would have gone home for Sara's sake," Daniel said. "The three kids are very close, and the boys very protective of their sister."
Lt. Jackson eyed the detectives. "I want you two to track him down." He glanced at the composite. "I just hope it's not too late."